De meest inspirerende berichtgeving, vertaald uit verschillende talen.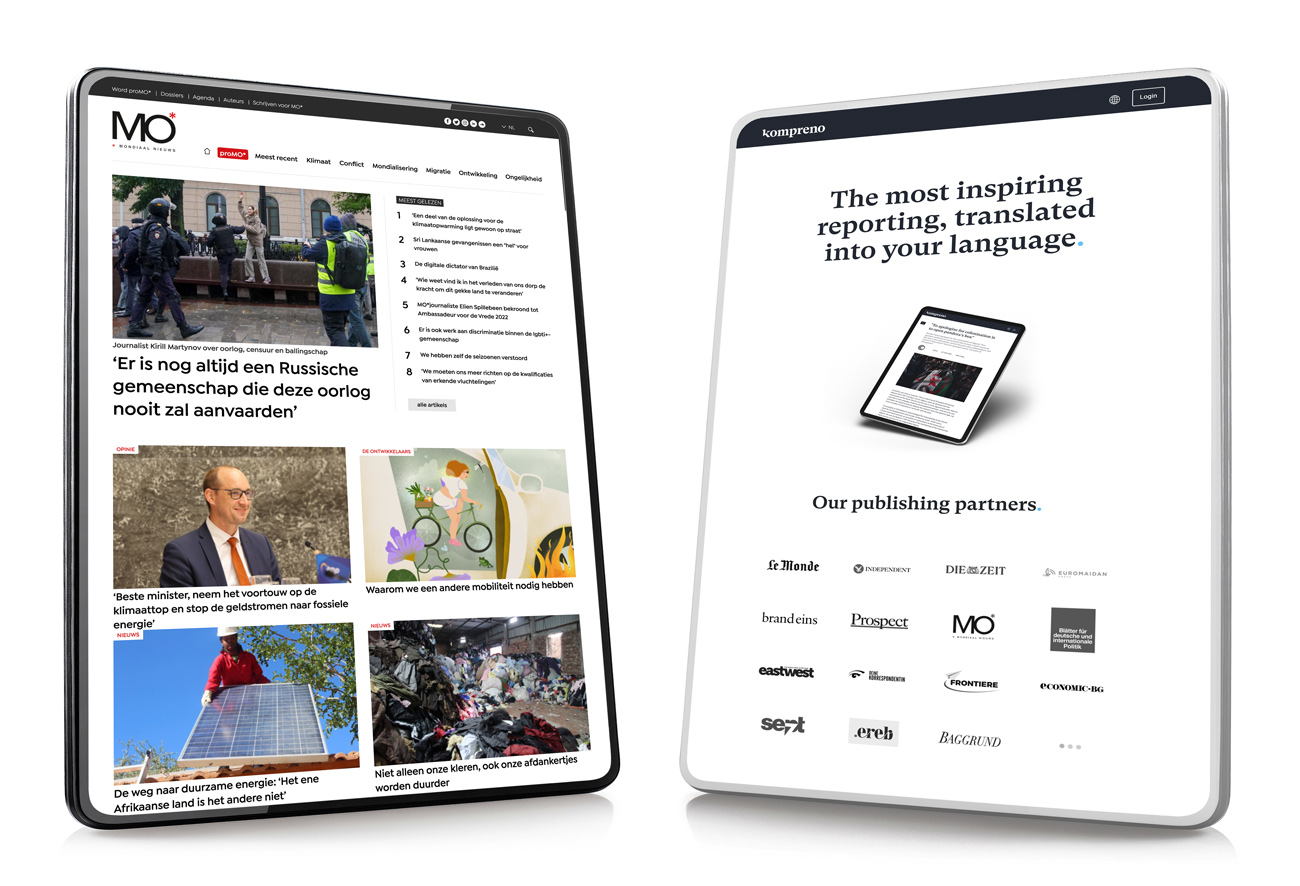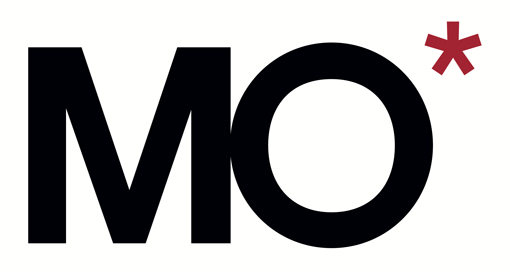 Bent u al proMO*?
Met een abonnement op kompreno kunt u ook verhalen van andere Europese media lezen in het Engels, Spaans, Frans, Italians en Duits. Als partners bieden MO* en kompreno u een korting op alle abonnementen. MO* en kompreno waarderen uw loyaliteit.

Bovendien gaat 50% van de abonnementsopbrengst rechtstreeks naar MO*! 25% gaat naar de andere deelnemende Europese publicaties die hun artikels ter beschikking stellen aan kompreno om ze te vertalen en te verspreiden. Onze doelstelling is om enerzijds jullie meer inzicht te doen krijgen in onze complexe wereld, en anderzijds om onafhankelijke media zoals MO* een financieel duwtje in de rug te geven. Help je mee de toekomst van Europese kwaliteitsmedia veilig te stellen?
Abonneer u nu:
Bent u jonger dan 25? kompreno heeft aan u gedacht! Schrijf u hier in. U hoeft alleen maar uw leeftijd te bewijzen en u kunt 12 maanden lang of tot uw 25ste gratis artikels, verslagen en commentaren uit het Europa lezen. U kunt op elk moment beslissen of u het wilt omzetten in een gewoon abonnement of het wilt opzeggen.
Ga voor meer informatie naar kompreno.eu. Als u vragen heeft, mail ons dan. We zullen persoonlijk antwoorden.
kompreno smeedt voortdurend nieuwe samenwerkingsverbanden: nationale kranten, gespecialiseerde tijdschriften met trotse tradities, en vernieuwende online journalistieke projecten: kijk snel weer!